What is a Butt Plug?
Unlike dildos, which are designed to slide in and out, butt plugs are shaped to be inserted and left in place. The wide bulb slides past the internal anal muscle, while your body holds onto the neck.
---
5 Sissy Tips for Anal Play
Lube: Choose the right lubricant and use lots of it to ensure a smooth insertion.
Hygiene: Keep your butt clean by going to the toilet an hour before anal play.
Start Small: Start with small toys and gradually work yourself up into bigger ones.
Start Slow: Don't copy porn. Listen to your butt and if it hurts, stop!
Build Up: Vibrating anal toys are perfect to spice things up and enhance anal play.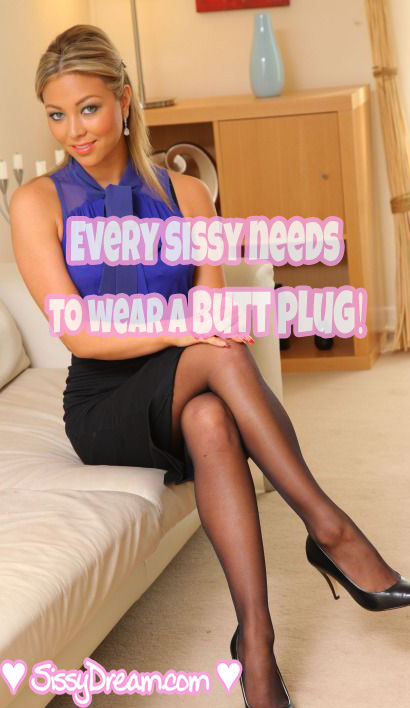 How to use a Butt Plug?
You might find warming up first helps – try stroking around the anus with a well-lubed finger, a little penetration with the same finger, or rimming if you're playing with a partner.
Climaxing before anal play can really help relax you, too.
Cover your plug in water-based anal lubricant, then position yourself comfortably, either:
1. Bent over on all fours (aka doggy).
2. On your back with a cushion under your butt and legs spread.
3. Squatting over the butt plug on your feet or knees.
Holding both the base and shaft, position the tip at the opening of the anus, angled slightly towards your stomach, then gently push. You should feel the very tip enter you.
When you feel comfortable, push a little more of the plug in, moving your hand off the shaft and using just the base of the butt plug to provide any motion. If you're still feeling comfortable, push further and let the slim neck of the plug sit inside you with the flared base resting externally.
What to do after the Butt Plug is inserted?
Once your butt plug is inserted, you can enjoy other forms of stimulation or intercourse whilst the plug rests inside you, or you might like to try grinding against it for extra sensations.
Alternatively, try moving the plug in and out of you, using the flared base.
You can leave your butt plug in for varying periods of time, ranging from 30 minutes to several hours, however we recommend that you take it out at least every hour to reapply lubricant. This way, you won't experience any discomfort when moving around.
How to Remove a Butt Plug
'Help! I can't take out my anal plug.' — Some people report that they tighten down, especially after they orgasm, which can make it tricky to take an anal plug out. Fortunately, there are some tips to help you take out your butt plug with ease.
Be gentle on the withdrawal, just like on the insertion. Hold the flared base in one hand and gently tug on it until you feel your body resisting. Keep that pressure and take a slow, deep breath. As you exhale, bear down in the same motion as when you go to the bathroom. If the butt plug slides out, great! If not, try it again, but as you bear down, gently angle it down 45 degrees, just like you did when you inserted it. As one side of the bulb comes out, angle it up 45 degrees.
When the bulb comes out, it's easy to withdraw the rest of the toy quickly, but try to resist that temptation. Take it nice and slow so you can be gentle on your body. Even folks who are anal play regulars often report that going slow when they take their toys out works a lot better.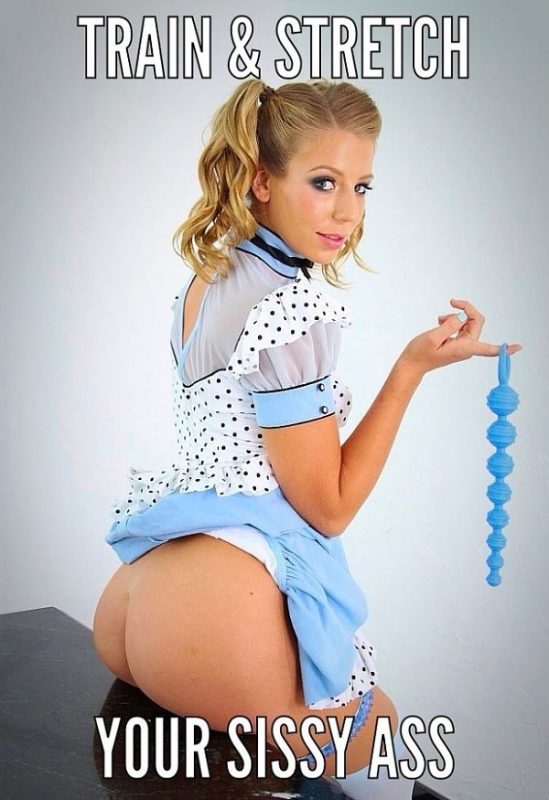 Clean your Butt Plug
Wash your butt plug with hot water and soap immediately after use and let it air-dry. Never share anal toys given the risk of transmitting infections, viruses, or bacteria.
You can disinfect your toy if it is made from non-porous materials like stainless steel or silicone and doesn't have a motor. Simply boil some water and leave your toy in the water for about ten minutes.
Now with this handy information, feel free to plug (pun intended) into the wonderful world of sticking it up your butt! Plugs are a versatile resource to incorporate into your butt play, whether it be an adventurous warm-up to anal sex or a sensuous tool for expanding your rectum. The multitude of possibilities are endless, experimental, and downright dirty, good fun. So happy playing!