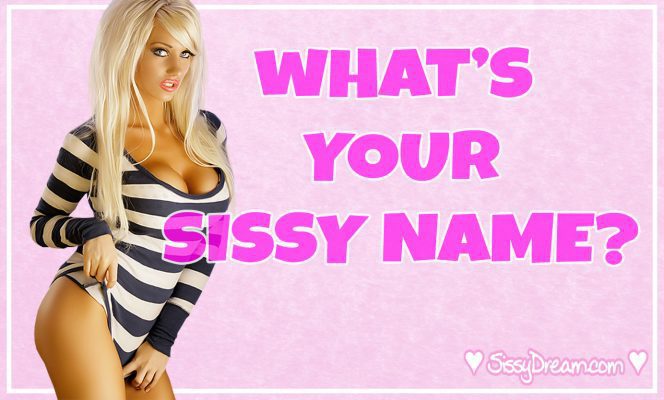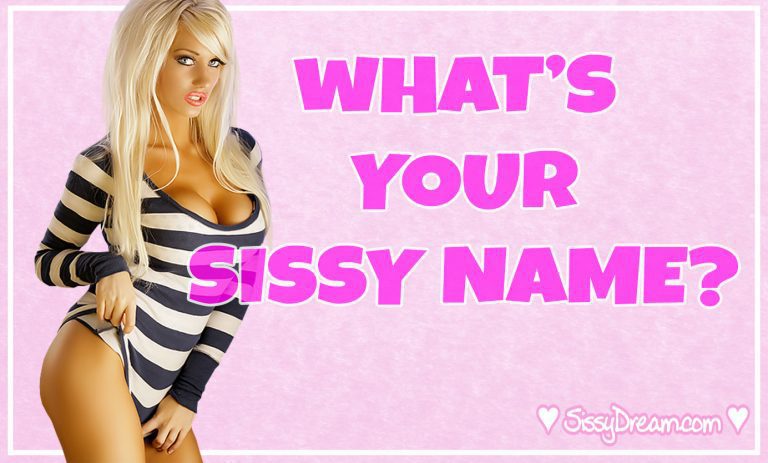 Ever wondered which girly name suits you best? Yes, a girly name. You're not a man anymore, you're a sissy now, so you must find out your new real name and we're here to help you doing that.
One of the first steps in transforming you, a mere male, into a beautiful, sexy and very feminine sissy is changing your name. Sissies must learn and get used to be called by frilly girly names. Names like Bob, Joe, or Rick don't fit well with a sissy. You need names like Betsy, Jeannette, or Valeria which are much more appealing. 
Becoming a sissy is a process of escaping the dull, uninteresting and stressful masculine world, and nothing sets the mood so well as calling a tough, masculine guy by a girly sissy name. It's an instant reminder that you are embracing and submitting to your Feminine self.
Every time someone calls you by your sissy name, it will immediately trigger your feminine side, making you feel submissive, fragile and compliant.
Mistresses often enjoy teasing their naughty submissive sissies by calling them by their sissy name, which makes the process of accepting your new sissy role much easier and faster. 
Your sissy name must be carefully decided. It should be easy to pronounce, cute, feminine and with a submissive feeling to it.
For submissive sissies who do not yet belong to a Mistress, Master or Daddy, your sissy name is a temporary one. Your "owner" will be the one deciding a permanent name for you or may even approve your temporary name to become permanent.
Alicia, Amber, Amy, Annika, Annie

Bambi, Belinda, Betsy, Bitsy, Bianca

Cherie, Chrissie, Cindy, Clarissa

Daisy, Dawn, Desiree, Diana

Elise, Eliza

Fawn, Fifi

Jeannette, Jeannine, Jessica, Jasmine

Kimberly

Lana, Layla, Lucy

Marcie, May, Michelle, Millie, Mimi, Mindy, Missie
Nanette, Nancy, Nicole

Pammy

Riley, Ruby, Robin

Scarlet, Shelley, Sherry, Susie, Sunny, Suzanne, Suzette, Sally

Tammy, Tara, Tawny, Tiffany, Tina

Vivian, Valeria

Wilma

Yvette, Yvonne

Zoe
Having your own sissy name, will quickly make you feel more feminine, sexy and sassy! 
Share your sissy name with us, using the comments below! 😘